Providing Building Envelope Solutions 
Architectural Façade Solutions for the building envelope with windows by Cristallo Systems and Rainscreen Cladding Systems that are sourced worldwide.
With Cristallo you get leading architectural window systems that offer a solution for every eventuality and that are also innovative, energy efficient and environmentally sustainable. Cristallo prides itself in helping specifiers to make the right choice of products for the specific application and project. Whether it be refurbishment or new build, we can assist you with project planning, designs, product and supplier selection; working together with all parties involved.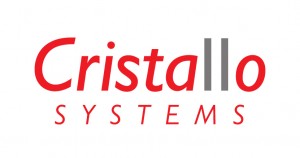 If you are an architect, contractor, developer, or installer you will find a wide range of innovative profiles for curtain walling, doors, windows, façades and specialist applications. In short you will find a product for every application.
Our rainscreen cladding façade systems are a collection of fine finishes that are both visually stunning and suitable for every project. Having operated within the specification market for over 15 years we can help you with materials selection and specification, offer technical design and detailing assistance, liaise with all parties throughout the tender process right though to the procurement and supply of your façade.
Our Rainscreen Cladding & Sealing Systems include the following – 
Stone & Granite rainscreen cladding partnering with AlterEgo Facade Systems, supplying directly from their european quarries
SVK Fibre Cement rainscreen cladding directly from Belgium
GRC rainscreen cladding partnering with AlterEgo Facade Systems, directly from europe
Ceramic rainscreen cladding
Terracotta rainscreen cladding